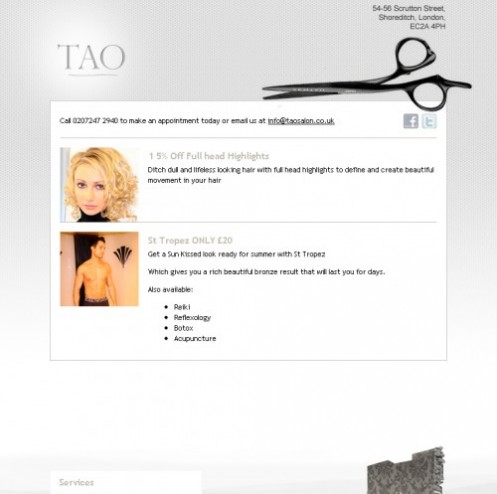 January launch of Tao Salon
Sub Header:
January launch of Tao Salon
A client in Shordetich, London required our services to rebrand and revamp her salon's webiste. Initially the site contained fragments of content, no social network applications and provided no sufficient means of content management.
Our team met with the manager, decided on a composite background with the content overlayed on top, whilst being managed by the sophisticated drupal backend. If you are a looking for a salon with an oriental twist, head on over to Tao Salon.